1
What is a loss assessor?
A loss assessor is an independent entity hired by the insured (policy holder) to negotiate an insurance claim with the insurer (insurance company). Loss assessors are specialists in their field who are best placed to help you when you have had damage to your property. You are our client so we work for you, with your interests at heart. Loss assessors work to ensure you receive the full entitlement of your claim and typically without professional representation you will never get the full value of your financial loss.
2
At what stage of my claim should I contact a loss assessor?
At the earliest opportunity. At the start of your claim is the best time to instruct a loss assessor, as it is then that your insurers will instruct a loss adjuster to act on their behalf, NOT yours.
3
My insurance company is sending out a loss adjuster to deal with the claim so why do I need Brooklin Claims Consultants?
A Loss Adjuster is instructed by your insurance company to visit your property and assess the damage. At this point it is common practice to instruct your own representation in the form of a Loss Assessor as a Loss Assessor works for you, not the insurer, and will manage all aspects of your insurance claim to obtain the best possible settlement for you
4
The insurance company has rejected my claim…can they do this?
Yes, in some circumstances they can. An insurance policy is a contract, or agreement between two parties. As one of those parties, the insurer can deny the claim if it considers you have not kept to your side of the bargain, if the claim is not covered by the policy, or if it suspects fraud. This does not mean they are correct or justified in doing so, and this is where we come in to professionally represent you and fight for the claim to be accepted and settled.
5
How long will it take to settle my claim?
There are no set timescales for claims unfortunately as every claim is different. Generally, a straightforward, non-contentious claim can take between 4 and 6 weeks to be settled. More complex and hard fought claims can take longer. We do not get paid until you do. We can assure you that we will progress your claim as quickly and as forcefully as possible.
6
Will my insurance broker help me with my claim?
If you purchased your policy via an insurance broker then yes they should help so far as is possible. However, it is unfortunate that realistically very few insurance brokers have the time, resources or expertise to manage claims on behalf of their clients. That is why many recommend using a Loss Assessor like Brooklin Claims Consultants who can spend 100% of their time dedicated to claims.
7
What does it mean if I am under insured and can you still help me?
Being under-insured can have a huge effect on your claim and is often unintentional. It essentially allows the insurance company to reduce the settlement figure severely; they can even reject your claim for gross under insurance. The issue is that under insured properties are more common than people think. Many insure their property for what it is worth rather than the cost to rebuild it.

It isn't as clear cut as some insurance companies will try to make you think and we know every trick that your insurance company will try. Our role as loss assessors is to build up a conclusive thorough list of items to present to the loss adjuster. If you are worried about under insurance then it is of the utmost importance to speak to us as soon as possible. We guarantee to get you every penny you are entitled to under the terms of your insurance policy.
8
What Type of claims do you manage?
We deal with the following claims for Homeowners, landlords and commercial clients: Fire, Flood, Impact Damage, Storm Damage, theft.

We also deal with alternative accommodation and for commercial clients and landlords loss of rent, business interruption, stocks and machinery.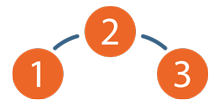 Our simple Claims Management Process 
Find out more about how we operate
We're proud to have help helped lots of homeowners, landlords and business owners over the years. Successfully managing their insurance claims to get them the best possible outcome.
I have had great service from Brooklin claims. Jonathan was the most polite and professional members of staff and always responded to emails or any questions I had about my claim promptly, he is a real asset to Brooklin and worked very hard on my claim. He was very helpful throughout which made the whole experience a lot easier. David who took over from Jonathan due to him being furloughed was also very helpful with dealing with any issues I had.

I feel Brooklin Claims helped to speed up my insurance claim and get it settled as promptly as they could.

It was not an easy claim for Brooklin to be involved with but it was dealt with as efficiently as was possible under the circumstances, and I was kept updated regularly along the way. I would absolutely recommend Brooklin Claims Consultants to friends and family. Everyone I had dealings with at the company were brilliant, Fiona, Paul and Dermot, thank you for all your help! I would also mention Allan, who dealt with the situation with empathy and care.

I am glad I chose Brooklin Claims to deal with my insurance claim as having the extra support at such a difficult time was invaluable. They answered all correspondence professionally and pro-actively, the whole way through the process.

Best wishes Susi

I just want to say a big thank you to everyone at Brooklin Claims without your help i honestly don't know how i would of coped. After the fire i was at an all time low but after David contacted me he took a huge amount of pressure off. I would never of known where to start but he conveyed with all relevant parties and was a huge help.

I would also like to thank Paul who has been brilliant and wouldn't give in even though at times i thought i would never succeed. Paul always gave me hope and was great to deal with as was Fiona who was always very pleasant and professional.

I must admit at times i was really struggling but they were always there and were a massive help. I know without you i could never of won this claim and would of been in big trouble financially which with 2 young boys is the last thing i needed. The work you do is amazing and i can't thank you enough.

Keep up the good work. Many Thanks.

Just a quick note to say thanks for all your help with the claim. I am pretty sure I would not have been able to deal with the business interruption issues we faced without you. You have been great and I won't hesitate to use you in the future with my other properties.

Pete has advised that all works were completed Tuesday therefore I'm happy to sign off. Please accept my sign off and I would like to thank you for a tremendous job done by all. So grateful through unfortunate circumstances to have enjoyed the excellent services by all your team and everyone involved. We can't thank you enough.