We work for you, not your insurer
After suffering a commercial fire we minimise disruption to you, your staff and to your business.
The Commercial insurance claim process particularly for larger losses, can be extremely complicated and involves many different areas of expertise.
Brooklin Claims Consultants and our UK wide team which we have built on more than 100 years of claims and restoration experience, work for you independently. As well as former commercial insurance company loss adjusters, we have the most experienced and dedicated team of RICS loss assessors. We are regulated and monitored by the Financial Conduct Authority.
Our service is designed to help you where possible to carry on trading during this uncertain time, ensuring that supplies and services continue to reach your clients and customers.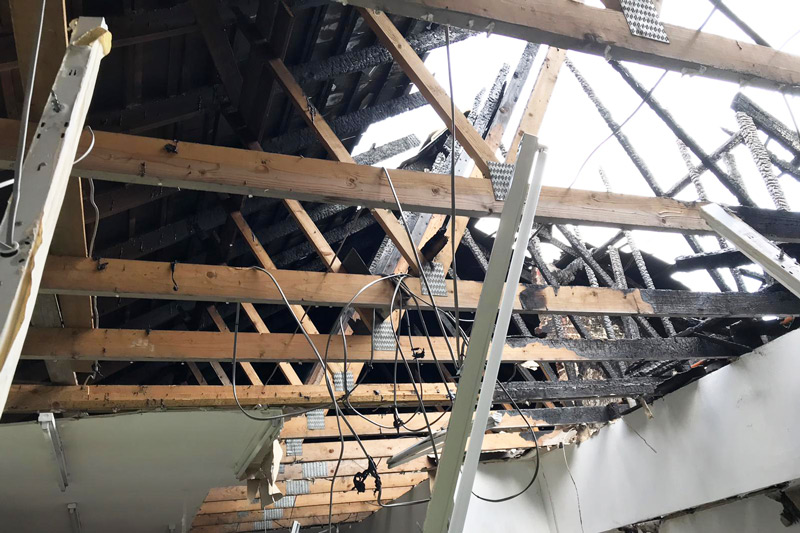 Our Expertise
We have a highly trained fire damage management team that use specialist services and extensive practices ensuring complete restoration of all fabrics and surfaces.
Our technicians come with the most advanced technology so we can offer the most effective fire damage clean for our clients.
Our experience and expertise allows us to identify and implement the safest and most effective techniques along with the latest chemical advances to achieve quality results quickly to remove soot odour and particulate contamination.
What can we do for you and your business….
Negotiation of interim payments to cover emergency costs such as restocking, replacement plant, computers and staff wages.

Specialist calculation of business interruption, such as loss of profit and increased cost of working, using expert forensic and consequential loss accounts.

Deal with all the professionals on your behalf including the Insurance Company, the adjuster, the surveyors, the cleaning companies, the restoration specialists and the building contractors

Organise specialist commercial fire and flood restoration work and emergency repairs

Ensure all building work is carried out to the highest standards

Do a full assessment of your contents claim including beyond economic repair items

Negotiate the type of settlement you want

Offer pro-active crisis management from start to finish by the UKs leading firm of Claims Consultants in the country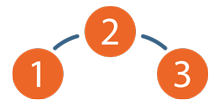 Our simple Claims Management Process 
Find out more about how we operate
Request a call back
Fill out your details below and we'll call you back
We reduce the potential for any secondary fire damage
Our procedures ensure quality fire damage repairs
We use the most effective techniques of fire damage clean
Perform complete restoration of your premises to its pre-damage state
Fully guaranteed repair work done by our network of professional tradesmen
We're proud to have help helped lots of homeowners, landlords and business owners over the years. Successfully managing their insurance claims to get them the best possible outcome.
I have had great service from Brooklin claims. Jonathan was the most polite and professional members of staff and always responded to emails or any questions I had about my claim promptly, he is a real asset to Brooklin and worked very hard on my claim. He was very helpful throughout which made the whole experience a lot easier. David who took over from Jonathan due to him being furloughed was also very helpful with dealing with any issues I had.

I feel Brooklin Claims helped to speed up my insurance claim and get it settled as promptly as they could.

It was not an easy claim for Brooklin to be involved with but it was dealt with as efficiently as was possible under the circumstances, and I was kept updated regularly along the way. I would absolutely recommend Brooklin Claims Consultants to friends and family. Everyone I had dealings with at the company were brilliant, Fiona, Paul and Dermot, thank you for all your help! I would also mention Allan, who dealt with the situation with empathy and care.

I am glad I chose Brooklin Claims to deal with my insurance claim as having the extra support at such a difficult time was invaluable. They answered all correspondence professionally and pro-actively, the whole way through the process.

Best wishes Susi

I just want to say a big thank you to everyone at Brooklin Claims without your help i honestly don't know how i would of coped. After the fire i was at an all time low but after David contacted me he took a huge amount of pressure off. I would never of known where to start but he conveyed with all relevant parties and was a huge help.

I would also like to thank Paul who has been brilliant and wouldn't give in even though at times i thought i would never succeed. Paul always gave me hope and was great to deal with as was Fiona who was always very pleasant and professional.

I must admit at times i was really struggling but they were always there and were a massive help. I know without you i could never of won this claim and would of been in big trouble financially which with 2 young boys is the last thing i needed. The work you do is amazing and i can't thank you enough.

Keep up the good work. Many Thanks.

Just a quick note to say thanks for all your help with the claim. I am pretty sure I would not have been able to deal with the business interruption issues we faced without you. You have been great and I won't hesitate to use you in the future with my other properties.

Pete has advised that all works were completed Tuesday therefore I'm happy to sign off. Please accept my sign off and I would like to thank you for a tremendous job done by all. So grateful through unfortunate circumstances to have enjoyed the excellent services by all your team and everyone involved. We can't thank you enough.